About Ueno Zoo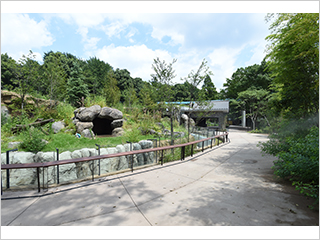 Ueno Zoological Gardens is the oldest zoo in Japan. Founded in 1882, it has grown over the years, expanded its area to 14.4 ha (35.6 acres) and been the flagship of the Japanese zoo world.
Now it's home to about 400 different species and provides visitors with learning experience about the diversity of animals as well as fun and enjoyment.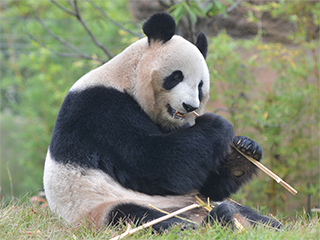 In its long history, Ueno Zoo has received numerous animals from abroad.
In 1972, the first giant pandas arrived from China to Ueno Zoo.
We have been cooperating with Beijing Zoo (China), San Diego Zoo (US), and.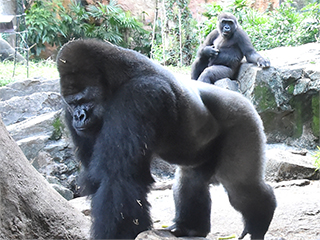 In the "Gorilla Woods" and the "Tiger Forest," you experience the thrill of facing nose-to-nose with those amazing wildlife. In an effort to breed endangered species, we have organized nationwide and worldwide zoo networks and share experience and knowledge of animal husbandry and management.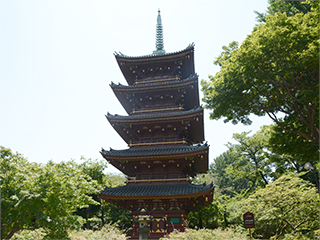 The Five-storied Pagoda and the tea ceremony house give the zoo a Japanese touch.
The pagoda was built in 1631, rebuilt after destruction by fire, and in 1958 the owner, Kan'ei-ji temple, gave the pagoda to Tokyo Metropolitan Government, who assigned its management to Ueno Zoo.
The tea ceremony house was built to entertain Shoguns in 17th century, and it stills stands as a historic structure in the zoo ground.
Take a short ride by Monorail to the west lower area. Small children love the Petting Zoo.
Okapis from San Diego Wild Animal Park and aye-ayes from Tsimbazaza Zoo (Madagascar) are quite rare species, which came to Ueno Zoo as a part of international breeding cooperation. We have succeeded in breeding of aye-ayes as well as pygmy hippos, which are also endangered in the wild.
In the Small Mammal House, you'll find the wonder of nocturnal animals.
. In 1999, the Vivarium (Reptile and Amphibian House) has been completed, where world's rare fishes, crocodiles, turtles, snakes and frogs can be seen in the green house.
Shinobazu Pond in the West Area is a unique habitat for wild common cormorants, Phalacrocorax carbo, which once were seen everywhere in Japan, but now are endangered.